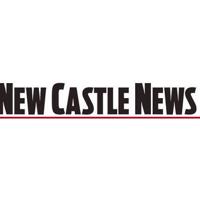 YSU Students on President's List | lifestyles
Students from Lawrence County's Youngstown State University have been included in the President's list for achieving a perfect 4.0 grade point average for the Fall 2021 semester.
Students listed with their majors include:
Bessemer: Samantha Huston, Integrated Science Education; Nicole Nero, Accounting; and Emily Vero, Integrated Language Arts Education.
Edinburgh: Anton Donghia, mechanical engineering; and Alyssa Micco, social work.
Ellwood City: Michaela Magnifico, Nursing.
Enon Valley: Kaitlyn Hoover, merchandiser; and Ashley Rafacz, undetermined.
Hillsville: Taylor Tomb, Primary Intervention Physician in training.
New lock: Tess Ambrosini, Specialist in Early Childhood Interventions; Diana Anastasia, Nursing; Sarah Baka, Industrial and Plant Engineering; Ryan Bowden, musical performance; Madyson Boyd, Psychology; Austin Browne, Electrical Engineering; Kylee Chrastina, communication studies; Olivia Engen, mathematics; Katie Farrington, Music Education; Yavna Fobes, Psychology; Quinn Hilton, Chemical Engineering; Riley Hilton, Chemical Engineering; Frank Innocenzi, Criminal Justice; Samantha Joki, Accounting; Raegan Litrenta, hospitality management; Matthew Mincher, history; Nora Paraska, art education; Mykalyn Pasquarello, Accounting; Nicholas Quattro, Information Technology; Alaysia Reno, Criminal Justice; Hayley Reno, Psychology; Joseph Rogan, business administration; Jarod Smith, Computer Science; and Alleya Wagner, Nursing.
New Wilmington: Ryan Byler, Accounting; Maggie Grebenz, Primary Intervention Specialist; Alexis Lambert, pre-care; Alexander Ramirez, Mechanical Engineering; and Joshua Sanders, Exercise Science.
Pulaski: Ciara Wagner, Political Science.
flounce: Gabriella Collins, Specialist in Early Childhood Interventions; and James Reed, Civil Engineering.
wampum: Patricia McMillin, Physics Astronomy.
West Pittsburg: Zach Jordan, Music Education.