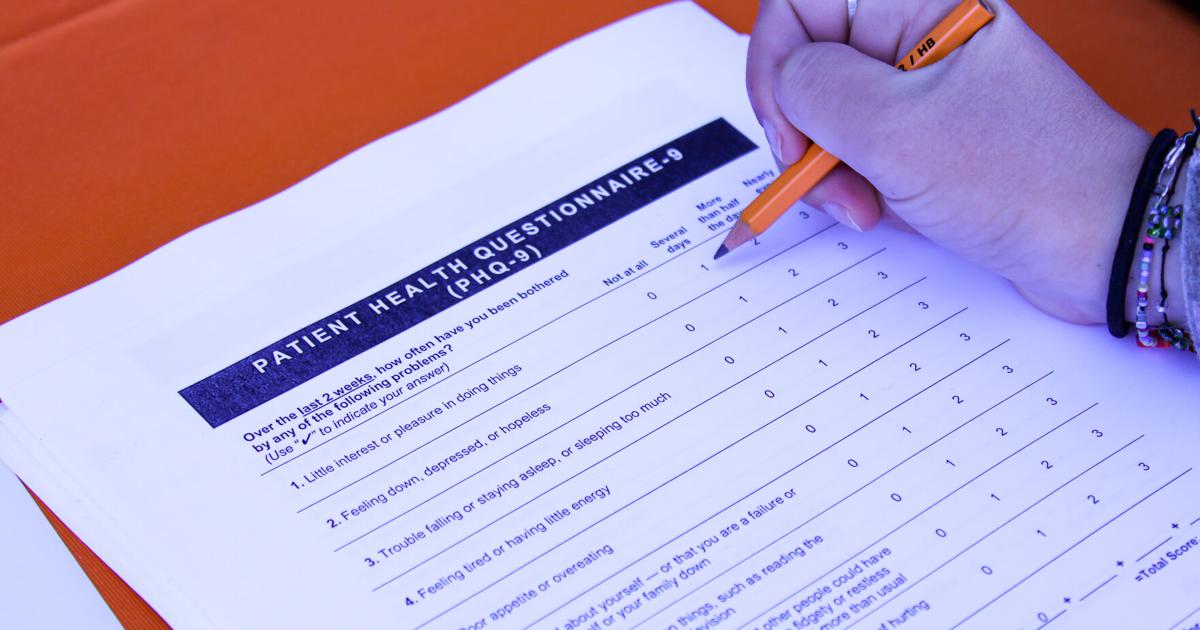 University Counseling Services spotlights National Depression Screening Day | news
OSU Counseling Services is raising awareness of National Depression Screening Day and mental health awareness by offering free depression screenings at Student Union Plaza last Thursday from 10:30 a.m. to 2:30 p.m.
As it marks National Depression Awareness Month, October is a good opportunity to discuss mental health resources with students on campus. With the seasonal depression approaching, now is the time to make students aware of their options.
The students could answer the patient questionnaire on paper, on their phone or on an iPad provided by the university advisory service. By answering nine questions, participants received an interpretation of their results, which rated their condition from "no depression" to "severe depression."
"It was pretty straightforward," OSU student Kate Tickle said after completing the questionnaire.
If students wanted to seek help after receiving their results, booth operators reminded students that licensed counselors are available in Student Services room 320.
In addition to the questionnaire, the University Health Service also provided free books to provide students with guidance on how to deal with grief. The students could take home five different books by Alan D. Wolfelt. The free books were funded by the Remember the Ten Fund.
Members of Pete's Pet Posse attended the demonstration to help the students relieve stress. Pete's Pet Posse is a favorite among the pokes when it comes to campus mental health resources.
"P3 goes hand in hand with mental health," said Patti Weaver, a handler for Pete's Pet Posse.
The University Counseling Services loved seeing the dogs, which brings joy to students who are homesick or having a rough day. Hera, Skeeter, Charlie Brown and others stopped by to visit students.
The counseling services also offered candy, fidget spinners, slime, and stress balls to those who filled out a questionnaire or to students who happened to be passing by.
Flyers lined the table that provided students with additional information about their results or other mental health resources. Students could scan a barcode that took them to an informational page about depression or another that informed them about campus therapy options.
A flyer for the University Counseling Podcast, a podcast about self-help, was on display, along with a flyer for a World Mental Health Day craft party being held Oct. 11 from 10:30 a.m. to 12:30 p.m. at the Reboot Center.
"I hope to do more things like this," said Joseph Dunnigan, associate director of university advisory services.
Although school and work keep most students busy, it is important for everyone to make time for their mental health. OSU Counseling Services offers a variety of mental health resources to meet the needs of each student. For more information on psychiatric services at OSU, see ucs.okstate.edu.