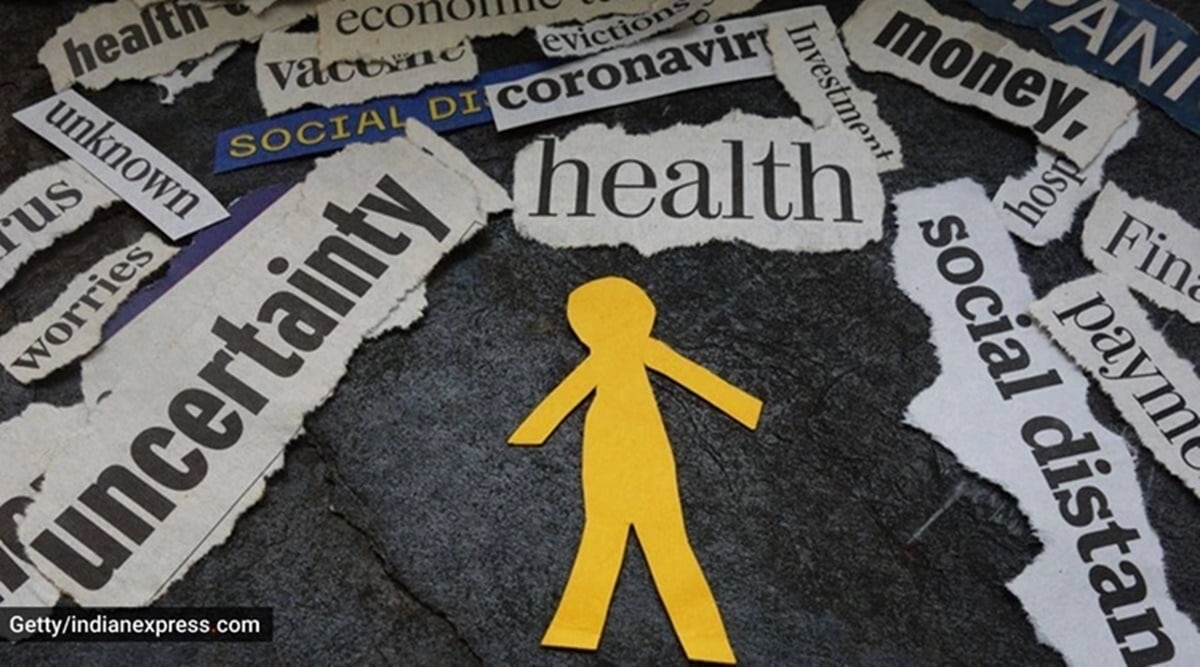 Presentation of the National Suicide Prevention Policy – ​​"Hope through Action"
The recent National Crime Records Bureau (NCRB) report. stated that 1.64 lakh people died by suicide in 2021. This is 10 percent higher than India's COVID deaths in 2020 and 6.8 times the maternal death rate (23800) in 2020. Yet we have put so much more focus and effort on COVID protocols and maternal health compared to suicide prevention. The UN Sustainable Development Goal (SDG) 3.4 aims to reduce and promote premature mortality from noncommunicable diseases by one third through prevention and treatment mental health and wellbeing. One of the indicators of this is the suicide rate.
buy now | Our best subscription now has a special price
Since India became a signatory to The 2030 Agenda for Sustainable Development, in 2015the suicide rate has increased from 10.6 (in 2015) to 12.0 (in 2021) per lakh population. Given this trend, the government urgently needs to draft the National Suicide Prevention Policy (NSPP) to meet the goal of reducing the suicide rate by a third. A first step in this direction was the decriminalization of suicide through the Mental Healthcare Act 2017 (MHCA), which now paves the way for suicide prevention to become a priority area of ​​the Department of Health and Family Welfare (MoHFW).
Suicide prevention: What the NSPP needs to consider
The NSPP should articulate the need for awareness of suicide as a social issue and reduce the stigma associated with it. We need more conversations that challenge myths like "talking about suicide increases it" or that it's "an individual problem unrelated to the person's environment."
Like the MHCA, the NSPP should promote community-based suicide prevention interventions, that is, services delivered by people from the community who understand the context of the individual and the services are culturally appropriate. Such services should be provided through the Health and Wellness Centers (HWCs) integrated therein Ayushman Bharat, as part of the psychiatric services provided. Health workers, doctors, the police and the judiciary must also be made aware. This leads to better care and empathetic conversations Suicide. It will help shift the view of suicide as a medico-legal issue to one that recognizes the social structures (gender, caste, religion, class, or sexuality) that adversely affect and contribute to particular communities Suicide.
In particular, marginalized groups have a higher risk of suicide and self-harm; it is therefore important Work on suicide prevention these groups. This will also underscore the fact that suicide is not an individual problem but a social problem and requires a psychosocial approach. As the Mariwala Health Initiative's report Suicide Prevention – Changing the Narrative mentioned, suicide prevention needs a psychosocial approach where interventions include both – psychological support through counseling and access to social services such as employment, health services and education, among others. For example about the death among studentswhile there must be emergency numbers that can support student needs during crisis/board exams, there will also be a need Raising awareness of supplementary exams to reduce their anxiety.
Furthermore, as suicide is a complex issue, tackling it inevitably requires intersectoral collaboration. The 2021 NCRB data shows that family issues (33.2 percent), unemployment/debt/career issues (7.7 percent), and health concerns (18.6 percent) are some of the top causes. In order to work on prevention, we need them Department of Women and Child Development, Ministry of Trade and Industry, the MoHFW to work together. National policy must also be shaped through a consultative process involving policy makers, psychiatrists, psychologists, NGOs, academics, suicide survivors, families of those with suicidal thoughts and families contemplating suicide lost a loved one to suicide. This is currently not the case. Suicide is instead viewed as a person's inability to deal with life's challenges. This is stigmatizing and limits a person's ability to seek support.
In particular, marginalized groups have a higher risk of suicide and self-harm; It is therefore important to work on suicide prevention in these groups. (Photo: Getty/Thinkstock)
It's important to look at suicide as something Health and wellbeing theme, and adopting a public health approach to suicide prevention will enable us to do so. To do this, we must first understand the issue well and emphasize the responsibility of the health system to provide services for care and recovery. To design effective programswe also need widespread strict data, not only on suicide deaths, but also on suicide attempts, showing their causes. Building this knowledge about causes and approaches to suicide prevention will ultimately improve the quality of care that people with suicidal thoughts or suicide survivors receive. Especially if the skills of social workers are also developed to provide appropriate support and care. A public health approach will also allow us to look at the accessibility of services and the equity in service delivery.
The government can give hope suicide prevention through the adoption of a national suicide prevention policy that adopts a psychosocial, public health and community-based approach that recognizes the social determinants of access to care and support and the lived experiences of survivors of suicide, suicidal thoughts or families affected by suicide, puts in the center.
(Priti Sridhar is CEO of the Mariwala Health Initiative (mhi.org.in), a personal charity of Harsh Mariwala, Chairman Marico Limited. MHI is a grantmaking, advocacy and capacity building organization focused on mental wellbeing. Read the MHI report on suicide prevention, Changing the Narrative. here.)
📣 Follow us for more lifestyle news Instagram | Twitter | Facebook and don't miss the latest updates!