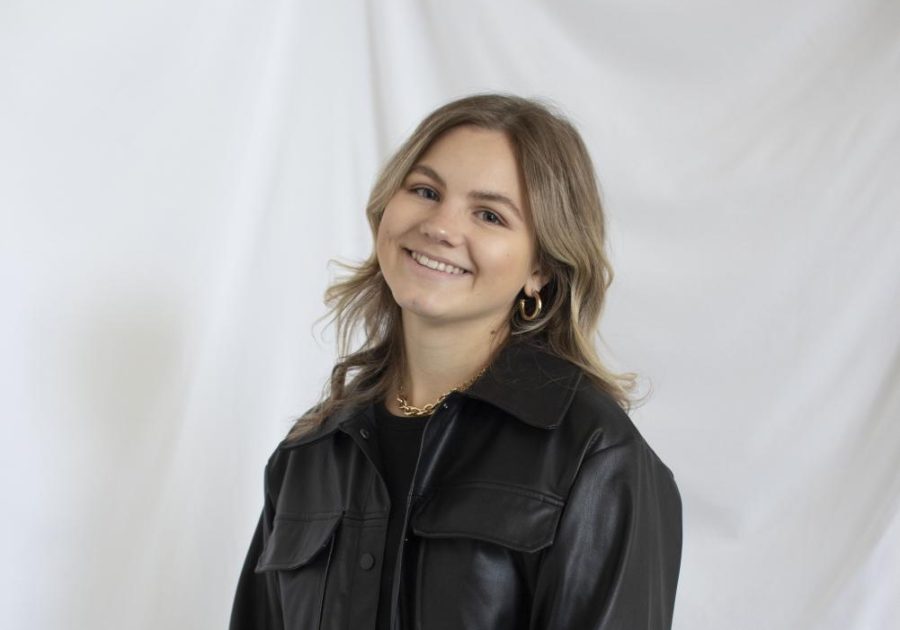 Linfield student opens online boutique and emphasizes inclusivity – The Linfield Review
Sometimes finding your passion means spending the weekend at a fashion fair in Las Vegas. At least, that was the case for Josie Ciaciuch, a junior at Linfield University, who opened her online fashion boutique. Precious collectivein August.
The company name comes from Ciaciuch's grandfather.
"He called all his grandchildren his precious treasures, especially his granddaughters," Ciaciuch said. "I didn't mean to say precious treasures, because that sounds rather antique, maybe like visiting an antique or thrift store. So I decided to do it Precious collective boutique. It's a bit different but still integrates that name in a way."
Ciaciuch has one big goal when it comes to her boutique: to highlight the idea that everyone, regardless of their size, should be able to find cute, affordable, and quality clothing.
Growing up, Ciaciuch saw the difficulties her sister faced trying to find plus size clothes that were both cute and of good quality. Compared to the choices other teens and young adults have, plus-size girls only have a handful of stores to shop from. Even the stores that have a plus-size or curvy line sell clothes that will go out of style in a month.
"I wanted to find quality clothes that plus size girls would want to go out and wear, whether it's for going out or casual," she said.
Ciaciuch first got into the fashion industry when she started a frugal business over a year ago. She resold things from her own closet via Instagram, as well as clothes she found at thrift stores. This business was very successful as she sold out with every piece of clothing. However, Ciaciuch realized that this wasn't exactly what she wanted to do.
"I loved it at first, but after about a year I was really burned out. Mainly because it was a lot of energy. . . and you communicate directly with your customers. I took individual photos, posted them, wrote captions, found my own product and sourced and shipped it, which took a lot of time," Ciaciuch said.
It was at this time that the idea of ​​opening her own boutique came to her, which put her frugal business on the back burner.
"I started the business idea in August [of 2021]' said Ciaciuach. "I came up with the name at the end of July and went to my first fashion fair at the end of August."
This first fashion convention, called magicwas an overwhelming experience for Ciaciuch.
"You come in and it's just this huge conference room full of little booths, it's crazy," Ciaciuch said. "These stalls have shelves with one of each piece from each of the seasons they created. It was just so exciting to mingle with people. Which ended up being one of the reasons I wanted to become one [part of] the community just to see everyone so excited."
On the advice of more experienced convention-goers and vendors, Ciaciuch didn't buy anything on her first day and took her time to absorb everything. Later that evening, she and her sister evaluated everything and decided this was something Ciaciuch wanted to do.
"I remember calling [my dad] and told him, 'Dad, that's what I want to do. I've found my passion." I was emotional and he was crying on the other end. He was so excited and he was so happy," she said. "I finally found that one thing that makes me smile and super excited and passionate."
Ciaciuch is currently completing her bachelor's degree in psychology at Linfield, but has already decided that she would rather continue to own and operate Precious collective boutique in the future, rather than pursuing something psychology-related. Her big goal after graduation is to open a physical store.
Aside from the occasional pop-up shop, her business is entirely online and operated from Ciaciuch's bedroom. All clothes come to her in neatly wrapped packages. She then sorts these packages accordingly using shelves in her closet and shelves and bins under her bed.
To fulfill an order, Ciaciuch packs everything, prints out a delivery note, sticks a label on it and prepares it for delivery to the post office, all from the comfort of her bedroom.
"[It's] not too stressful," she said. "But the hardest thing is separating work and rest because I do things from my room and it's sometimes difficult to go to bed when there are jobs to do."
Luckily for Ciaciuch, she has a lot of help and support from her family and friends. Emma Inge, friend, roommate and classmate from Linfield, is Ciaciuch's photographer and graphic designer. Inge does all of the company's photography as well as the graphics for Instagram and the website's homepage. Her father is an entrepreneur himself and helps Ciaciuch with the finances.
In addition, she has many friends and family members who model for her, including her mother and sister. She loves having them as models for clothes because she can represent different sizes and ages through them, which solidifies the idea Precious collective boutique has clothes for everyone.
Ciaciuch urges others who are thinking about starting their own business to just do it.
"If it's a passion for you, do it," she said. "Don't let anyone stop you. If you're looking forward to it and no one else can tell you, if it's your goal, if it's your dream, then you shouldn't let others dictate it to you."