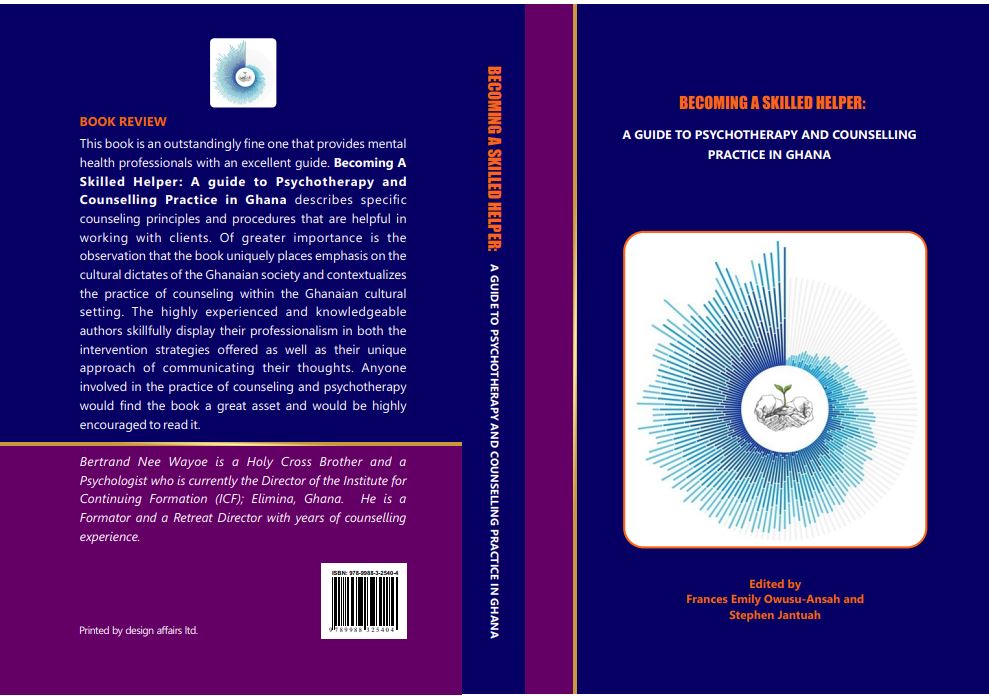 KNUST counseling center launches psychology book
The KNUST Advisory Center (KCC) has released its very first book, Becoming A Skilled Helper; A Guide to Psychotherapy and Counseling Practice in Ghana".
The book is the first of its kind in the country.
It was written by professionals who have at least a decade of experience in the practice of psychology and psychotherapy in Ghana.
The book focuses on issues of culturally competent care, theories and orientations, and ethical issues in counseling.
It also highlights anxiety, youth issues in counseling, and youth challenges.
dr Dinah Baah Odoom, the author of the book's foreword, encouraged everyone to get the book to improve their knowledge of how to treat people properly.
"That's why I like the title 'Fachhelfer'. This means it's suitable for everyone, whether you have a PhD in Counseling or are just spending a day in Counseling.
"If you read the book, you should be able to understand certain things so that you can help people in the right way in your own corner," she said.
Written with Ghanaian culture and society in mind, the book can guide professionals in the effective delivery of their services.
The book's editor, Prof. Frances Owusu-Ansah, explained that the book will guide professionals in providing healthcare to their clients in the Ghanaian environment.
"The book aims to advance the delivery of culturally competent care in the delivery of culturally competent care in the delivery of psychological services in Ghana," she said.
Echoing the words of the author of the foreword, Ms. Akua Afriyie, a contributing author, encouraged everyone to get the book as it addresses problems that everyone faces.
"Even when it comes to the practice of psychotherapy and counseling in Ghana. The language is so simple that anyone can use it."
"The book translates solid psychological theories that the common man can understand. And indeed, some of the chapters deal with everyday issues like: stress, suicide, relationships.
"In dealing with youth and youth, bad news is written for ordinary people, so we all need copies in our homes and in our libraries," she said.
The KCC trains university staff annually to become qualified assistants.
After one of her training sessions, participants encouraged her to write down what she had learned.