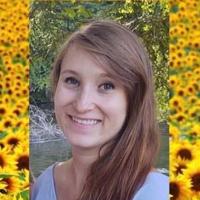 "It's OK Day" benefiting the mission of the organization "Sunshine for Saige" | Messages
ST. MARYS – After losing a loved one, a family in St Marys is spreading the message that "it's okay not to be okay" and offering a platform for people to talk about suicide and mental health.
Hosted by the non-profit organization Sunshine for Saige, It's OK Day, taking place Sunday, February 20 at 11 am at St. Marys Area High School, will feature swimming and a knockout basketball tournament, a cornhole tournament, Open swim, card and board games and more, according to the Facebook page.
Maranda Leidwinger lost her sister Saige Leidwinger-O'Dell to suicide on December 23, 2020. The family has since founded the non-profit organization Sunshine for Saige, which focuses on suicide and mental health awareness.
"Money raised at our events will go to families dealing with loss from suicide and to survivors of suicide attempts," said Leidwinger. "Our goal is to continue with direct aid and hosting events to help the community as a whole."
Lynn Leidwinger, Saige's mother, said her daughter is 26 and is also a sister, wife, mother and friend to many.
"Saige didn't show typical red flags; Her death came as a shock to many," she said.
After Saige's death, the family struggled with their own mental health issues.
"After speaking to many people in the community, we found that suicides and people with mental health issues are more common than ever anticipated," Lynn said. "Because so many people are scared, ashamed, embarrassed, or don't know who to talk to about it, it goes unnoticed. So "Sunshine for Saige" wants to offer a platform where people can exchange ideas and understand each other."
Originally Lynn, Scott and Maranda Leidwinger were involved in the organization. It has since grown to include more family supporters including Laura Haggard and Alex, Michell, John and Donna Gerber.
These events are important, Lynn said, to end the stigma associated with suicide and mental health.
"The community needs to know that they are not alone and that many people are struggling with mental health issues and it's okay," she said. "We want community members to come together and support each other."
Especially in recent years, suicide and mental health have come more to the fore as COVID affects everyone, Lynn said. It also seems to be more difficult in the winter months.
"We see less sunlight, we're less active and this is a depressing time for many," she said.
SFS' motto is "No More SAD (Suicide, Anxiety, Depression) Days," Lynn said.
"We want to get people talking and sharing their own personal struggles so they know they're not alone," added Scott Leidwinger.
Over the summer, SFS had a booth at the SoulStock festival in St. Marys, Maranda said.
"We went to this event to support the community and to talk about mental health and suicide," she said. In addition, the family wanted to publicize the Jeep Dice Run, which took place on September 25, 2021 at Bendigo State Park.
"We had about 200 participants and 75 jeeps at this event," Maranda said.
Funds raised at the Dice Run went to families struggling with losses from suicide and to survivors of attempted suicides. So far, the organization has helped six families directly with these funds, she said.
Jeep Run funds will also go to this "It's OK Day!" Event.
There will be pizza, soda and popcorn as well as mental health providers providing informational resources at the event on the day. Tickets are $6 for adults, $3 for children and are free for children under 5 years old. Tickets can be purchased in advance or at the box office. Call 814-594-7018 for more information.
To find out more about events and stay connected, follow Sunshine for Saige on Facebook.