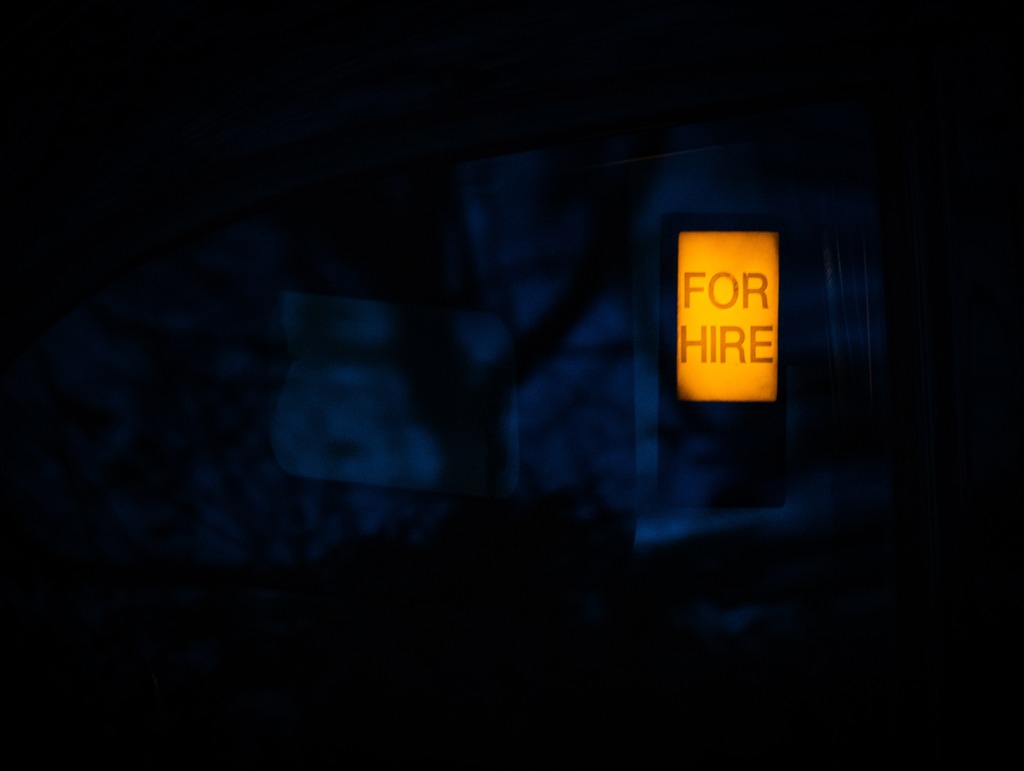 How Ukrainian HR leaders acted during the invasion
The past two years have been difficult for every HR professional in the world. The pandemic has left everyone upset, but this has been a particularly difficult time for Ukraine's HR community. With the Russian invasion of Ukraine, every company and HR department faced challenges they had never faced before. Although many have been preparing for this possible outcome since January, no one was really ready for what was to come. "Before the war, people were focused on business continuity. Nobody would have thought that the threat would be so great and that people's lives would be so in danger," says Yana Kurets, Lemon.io's HR Generalist.
Yana remembers the first days after the start of the war. She remembers being shocked and confused. Nobody believed until the last moment that something like this could happen. After the first shock, Yana received a message from one of the founders of Lemon.io (a marketplace for verified developers). "I remember the moment that really helped me when I was heartbroken and losing those first days of the war. That's when the founder of Lemon.io asked me to help and take care of my teammates. He said that was my main and only responsibility at the moment. This role has helped me pull myself together and focus my energy on helping people."
Face the new reality
The first thing Lemon.io did after the war started was to make sure all employees were safe. During those first few days, Yana was responsible for overseeing what was happening to the staff and making sure they were safe and well. we created a chatbot, "I'm sure", a simple checkup tool that asks our employees twice a day if they are okay. All other processes have stopped at this point. The main goal was to help the people and the company survive.
Since many employees were unable to work due to their stay in the occupied territories or in the areas of active military action, the human resources department switched to support the Talent Acquisition team Find freelance developers for the Lemon.io marketplace. "We switched from internal recruitment to developer recruitment," Yana shares.
The HR team was only able to resume internal recruitment at the end of April. "Our customers have seen us pull through, even with better results than before the war. In March, the company achieved its all-time GMV record of $1.2 million. Once we saw those results, we were able to rehire internally."
Rapid change of priorities
As an HR, you have to consider a person's life outside of work. Family issues or health issues can drastically affect an employee's productivity and efficiency. But now absolutely every Ukrainian is influenced by what is happening outside of work. "I don't expect anyone to ignore what's going on in the country and carry on working as if nothing happened," says Yana. "We've all been affected by war, and we need to take that into account when planning our KPIs." That's exactly what Lemon.io has done — prioritizing its people, rather than demanding incredible performance results or pushing them to meet goals. For example, in March the TA team wrote that they would try to conduct interviews despite air raids or even from basements. We took that task off them and focused them on writing tasks so they didn't take risks or worry about how to conduct interviews in such circumstances. Some of our colleagues said they would use their vacation days to leave the city under fire. We allowed them to do this on paid work days, not on vacation. The context has completely changed.
"From the start of the war, my main priority was to take care of our team, to help in any way I could, to make sure people felt safe (at least at work), that they weren't alone, and that the company takes care of them. " So that was Yana's main priority at the beginning of the war. She was in constant face-to-face communication with most of the staff, and checked in daily with staff in dangerous places to give them a little support and encouragement.
Later, when people were evacuated to safety and the situation stabilized, the company rehired to the internal team. "We have discussed that in order to continue making profits that we can donate to charities in Ukraine, we need to return to our normal operations. As of June 2022, we have donated over $300,000 of our profits to various organizations helping Ukraine. Therefore, my priority at the moment is to hire new staff for our employees and to help the team during these difficult times," says Yana.
Wartime HR guide to taking care of your employees
Manpower management during the war is one of those complex problems where there is no guide, no list of best practices to solve the problems that arise. In such a framework, it is mainly oriented towards the culture and values ​​of the company. "We are very fortunate that Lemon.io's founders have built a culture of open communication, support and collaboration. People are willing to give their time and resources to help their colleagues in need," notes Yana.
Here is the list of practices implemented by the Lemon.io HR team that have proven to be successful:
Continuous and open communication with people.

Offering people an informal way to connect like group chats or informal weekly calls that Lemon.io currently has.

Maintain close contact with those at risk, be willing to listen and help.
"There were people I wrote to every day, including weekends. I tried not only to ask, "How are you?" but also to have an informal conversation about things like coffee or hair care. It became kind of a tradition. Many of them shared how grateful thhowey were for these little traditions and the attention they received. As a colleague said, "These daily conversations really helped me feel the spirit of the team."
Creating a space where people can ask each other for help and harness the power of collective intelligence. "We set up a Slack channel where people ask each other for volunteer contact information, how to get somewhere, or if someone can pick them up," says Yana.

Giving people information on how to support their own mental health. For example, Lemon.io offered to pay for counseling sessions for its employees and invited speakers for mental health awareness events.

Offering monetary support. "If people's basic needs are not met, they cannot work very well. We want to help our people as best we can."

support charities. "Knowing that our company donates all of its profits to charities has helped our employees tremendously. Because they know that they are not just working, but helping other people and the army to win."
Tips for finding information and solutions in unprecedented times
As Ukrainian HR leaders broke new ground with so many unknowns, constant changes and threats, collective intelligence became invaluable.
"I'm part of a great HR community called People First and this community brings together many Ukrainian HR professionals. We have been in this context since January as everyone prepares for the possible war. My colleagues and I have worked hard to help companies prepare for the potential risks. I found a lot of great ideas and best practices there that we applied in Lemon.io. I also have a Ukrainian HR mentor. I asked her for ideas on how to provide some support to Lemon.io employees, and she was the one who recommended a questionnaire for those who feel shy or uncomfortable asking the company for help. We sent this form out to all employees asking if they needed things like weekly informal meetings, psychological education lectures, paid counseling sessions, or financial support. All of this was well received by the colleagues."
As time goes by and HR teams settle into some sort of new normal, we are seeing hiring resume and companies continue to operate despite the trying circumstances. This period of uncertainty has taught many HR managers to be flexible, accept constant change and use their collective intelligence. It is difficult to predict how quickly companies can return to planned pre-war practices. However, what we can definitely say is that from now on the work of Ukrainian HRs will require more resilience, creativity, flexibility and willingness to support and accompany the business in its constant changes.