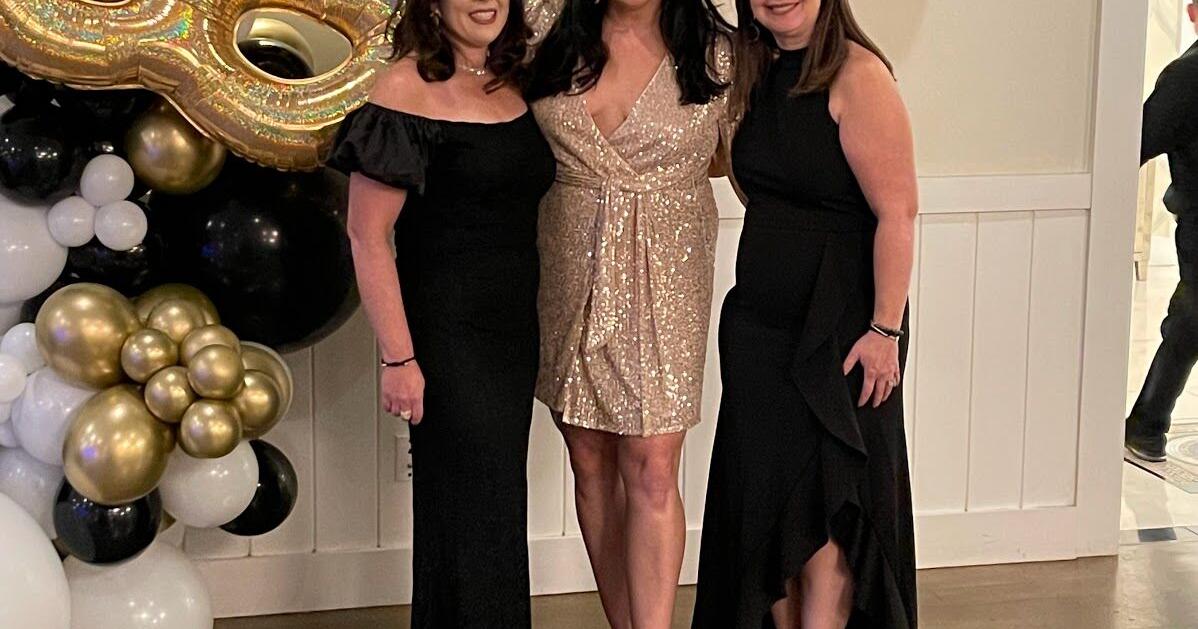 Gala to raise money to support people with autism and their families | news
Grab some Mary Janes and pinstripe suits. This year's Rock the Spectrum fundraiser is themed Great Gatsby and is ready to get guests into their roaring 20's to help out the Northeast Arc.
The gala begins at 6:30pm on November 18th in Danversport and will feature live entertainment, a keynote speaker, raffles and a silent auction to raise money for Arc, a Danvers-based non-profit organization serving people with disabilities and their families supports.
WCVB Channel 5's AJ Burnett will host the event, which was created in 2019 by three local mothers who have children on the spectrum and met through the Arc's Autism Support Center in 2016.
"The money we raise goes directly to families who need it," said Candace Perreault, one of those Danvers moms. "Every single dollar is counted for the difference it makes, especially in times of the pandemic when the cost of having a child is extremely high on the spectrum."
Perreault and fellow organizers Katie Billingsley and Keri McGloin have already raised $45,000 in advance of the gala. That's just a few thousand short of beating last year's total donations of $50,000.
While they could afford the at times extensive care for their children, this is not the case for all families with children with disabilities.
"These families shouldn't have to choose between paying their child's co-payment for a therapy session or using that money to fill up their gas tank," Perreault said.
The money they raise also goes towards YMCA swimming classes and memberships, recreational activities, essential technology, obtaining an educational advocate, clothing, utility bills and safety gear for these families.
Only 10 tickets were left for the gala as of late Wednesday afternoon, but donations to Rock the Spectrum can still be made by going to https://secure.qgiv.com/for/rtssf/event/856626/ where Tickets are also available to be bought.
For those attending the event, live music will be performed during the gala's cocktail hour by Santon, a Berklee College of Music graduate who was born blind and has autism. He plays piano, guitar, violin, drums and other instruments and will perform jazz music from the 1920s, in keeping with the theme of the gala.
Silent auction and raffle items include tickets to the Boston sports team, lodging at the Hawthorne Hotel in Salem and the Lenox Hotel in Boston, restaurant gift certificates, and even a home organization session with a professional organizer.
The gala's keynote speaker is Jackie Murphy, a behavior analyst at the Arc. She moderated the parent support group where Perreault, Billingsley and McGloin met eight years ago and is currently in Rwanda as part of the Global Autism Project, supporting parents, carers and professionals in working with and caring for people with disabilities to teach autism.
Rock the Spectrum donated $2,500 to cover Murphy's travel expenses.
"She will be sharing pictures and stories about her experience in Rwanda over the past few weeks, which we're really excited about," Perreault said.
Guests are encouraged to dress thematically and donate whatever they can to the cause.
"Knowing that you are making such a positive impact on the people in your community and the surrounding towns has really inspired many of our supporters to lend a hand," Perreault said.
For families with a child with autism, Rock the Spectrum funding is currently accessible through the Northeast Arc Autism Support Center for Families with Limited Funds. Families can contact the center by emailing [email protected] or by calling 978-777-9135 to request an application.
Contact Caroline Enos at [email protected] and follow her on Twitter @CarolineEnos.