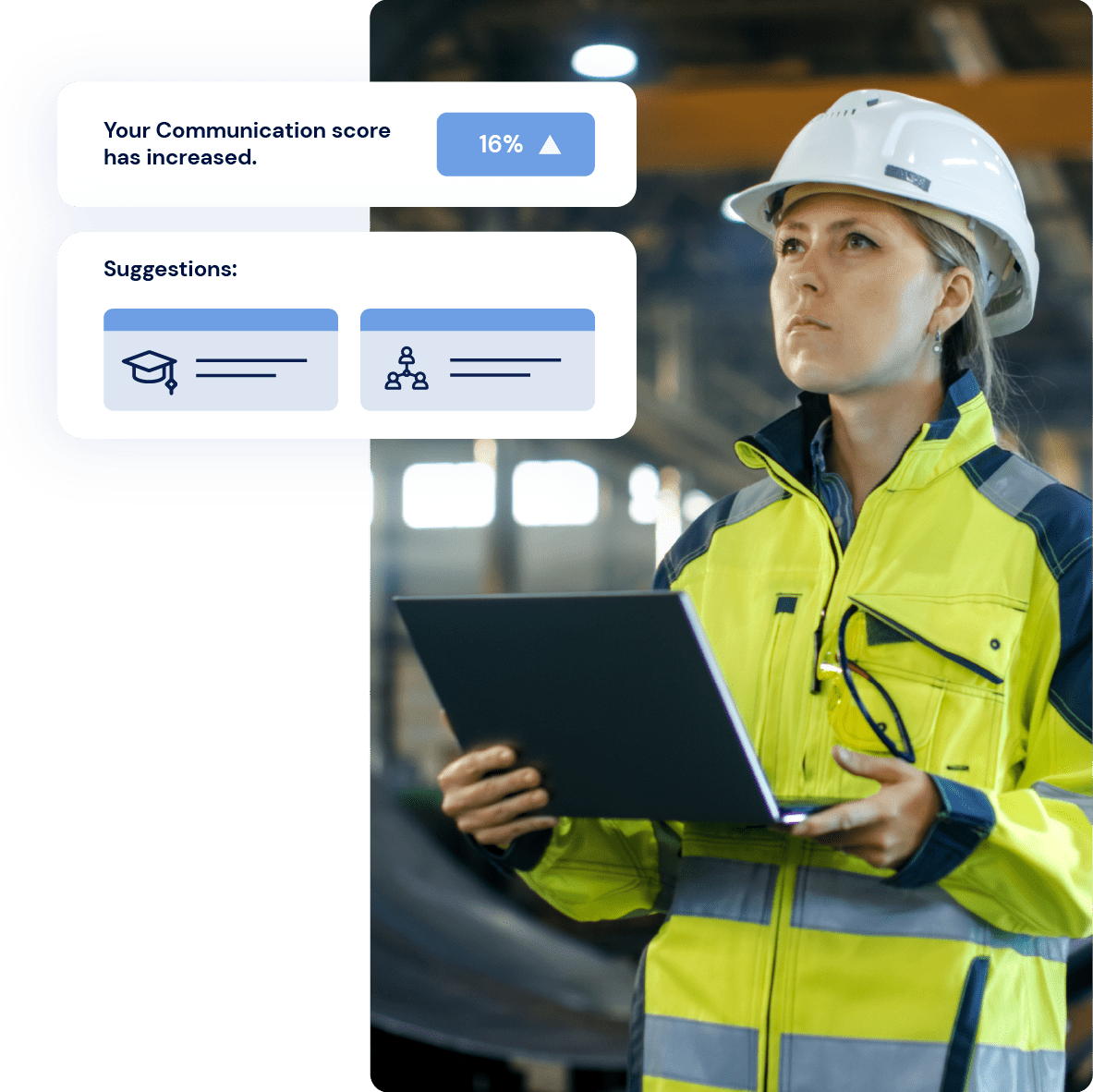 "Behavioural psychology can bring human reality into security processes and procedures" – SHP
culture and behavior
Ian Hart
In this article, SHP speaks to Jules Reed, Head of Behavioral Science at Tended, which recently launched a revolutionary safety culture solution and was recently named one of the 10 rising stars in UK Tech by Tech Nation, the UK government agency for technology.
How important do you think it is for an organization to have a strong safety culture and how difficult is it to create or change within an organization?
Jules Schied (JR): "Most organizations have strong Safety Management Systems (SMS) that have been reviewed, audited and assured over many years. They're as mature as they can get, but that's only half of health and safety management. Safety culture makes up the other half and is incredibly important as it determines how people engage with safety systems. Without people following the SMS, it is useless. Unfortunately most safety cultures are relatively immature despite being the biggest factor in accidents and incidents.
"I think organizations struggle with visualizing their safety culture because it's not obvious what to look for. Executives need a simple tool that gives them data about their culture in a similar way to health and safety statistics. They need a way to 'read' it using charts that can be mapped onto the SMS to get a complete picture of health and safety management."
When changing an organization's culture, how important is it to gather actionable insights, and how can you best use those insights to implement change?
(JR): "Programs to change safety culture lack some key insights; Most use climate questions, which are just a snapshot. However, it is important to know the history of the company, because cultures are often based on past experiences. Besides, there has to be a future. I've asked many behavioral safety programs "what will excellence look like" and the answers have been vague. Any change program must have a vision that is conveyed as a story that creates an image in the mind's eye.
"When you have all the insights (past, present and future) then you are able to make appropriate changes. These insights will show that experiences create our thoughts, feelings, and behaviors. Because of this, it's better to forego traditional, generic training as a solution. It has been shown to have very little impact on behavior change and is rarely monitored. Small, incremental nudges in how leaders engage with safety and workers will be far more effective in enhancing the experience for both parties and embedding change."
Tended says it aims to "create a world where safe behavior becomes second nature", what would be your top three tips for encouraging this behavior in an organization?
(JR): "I think a lot of managers feel like they have to constantly monitor and enforce security. Culturally, it's a "control and command" relationship that's strained and difficult.
My first tip would be to switch this to a "leader and follower" relationship. To achieve this, managers can learn to understand what makes people tick and how to influence and motivate them by understanding the psychology behind it.
My second tip is to lead by example. Building relationships and trust automatically puts you in an influential position, but to make it sticky, your leadership team must be single-minded in pursuing the vision, consistent in their approach, and persistent when there are obstacles.
My third tip is to make sense of security and implement measurable milestones toward your vision. Leave the safety stats in the boardroom because workers want inspirational leadership. They want to have faith in the plan, trust that the benefits will be to them, and believe their contributions are valuable and valued. Your buy-in is the only way to make safe behavior second nature."
How can psychometrics be used to uncover ingrained cultural patterns that lead to unsafe behavior?
(JR): "The purpose of personal psychometric tests is to determine the difference between our conscious and unconscious processes. Think of the conscious as the "known" traits within an organization that show up in patterns of behavior, and the subconscious as the "hidden" beliefs that are less tangible.
"Through targeted questions and answers, it is possible to find out what the underlying (hidden) emotions and experiences are that cause the (known) actions and reactions. The process can identify themes and connections between which emotional experiences cause subsequent attitudes and behaviors."
How can behavioral psychology transform safety in high-risk environments?
(JR): "Traditionally, high-risk environments were governed by rules. Texting is mature, but they expect humans to behave like robots. If the workers followed the rules to the letter, there would be no accidents or incidents. Agreed, but as a species we are fallible, flawed and unpredictable. Therefore, we cannot be controlled simply by being told how to behave.
"Behavioural psychology can bring human reality into security processes and procedures. Instead of people sneaking into rules, rules can be written to account for and mitigate human error before it arises."
How important is employee engagement and how can you engage your workforce in safety culture to foster a positive safety culture?
(JR): "Commitment to safety is the ultimate goal. Our early predecessors in H&S management actively decoupled workers. It wasn't intentional, but they focused on the negative. So when security went wrong, people were blamed and punished. This led to workers breaking health and safety rules, and retreating became the norm. Over the years these rules have been refined, they are ideological directives that are practically impossible for humans to fully comply with. It's not the OSH that discourages people, it's the way it's applied."
Do you think there is resistance to wearable technology, particularly among older workers, and if so how can you overcome it?
(JR): "There are a couple of reasons I think there might be resistance to wearable technology. First, workers worry that the devices used to keep them safe will be misused by managers who want to track them.
"The second reason can be a lack of confidence and knowledge, which can be off-putting for older workers who are less intuitive with technology. It will help take any complexity out of using the device, making it a "wear-resistant" device.
"Nevertheless, most people have a mobile phone and possibly a navigation device in their car or a smart TV. It shows that age is not necessarily a factor in technology resilience."
As a start-up, how has it helped you in your mission to be named one of the 10 rising stars in UK Tech by Tech Nation, the UK government agency for technology?
(JR): "At this point we had only been two years on the road navigating the challenges startups face including product development and funding. We received mentoring from very experienced individuals who helped understand some of the complexities we were dealing with. We've gained a lot of exposure through advertising surrounding the program, which has helped to further expand our network.
"This also helped build our credibility – Tech Nation is a highly accredited organization so it very quickly built our reputation for being a winner. This has undoubtedly helped us in many ways, from securing financing to attracting our first customers."
---
Corona advice for employers
This hub page contains all the latest government coronavirus updates. It includes what you can and can't do in England, Scotland, Wales and Northern Ireland, workplace advice from multiple sources, including information on getting employees back on the job and the latest vaccination information.
It also includes a variety of useful external links and resources to find more information.
Related topics