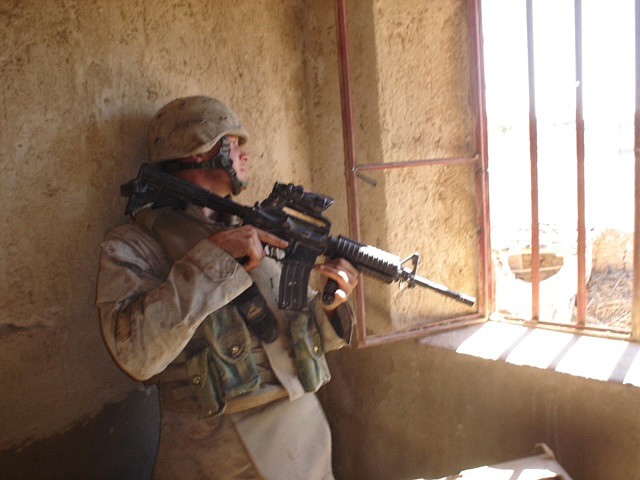 Advisor strengthens for Ukraine
Jared Malone, a Heritage Health consultant, has been driven to serve throughout his life.
Former Marine volunteers to help people in Ukraine after witnessing terrible devastation caused by war.
"I feel like I can bring some unique skills to this mission in terms of my military experience, my military contract experience, my mental health education and my faith," said Malone, who served in combat during Operation Iraq Freedom . "We've all seen what's happening and I can't stand idly by any longer."
Malone will raise funds for Victory Christian Church in Lviv to help the church rent rooms for evacuees, provide clothing, food and essentials.
"I will also be delivering medical supplies donated by Heritage Health to local clinics," Malone said. "I will set up some short-term support groups for the women and children who have fled the violence. I will also be documenting everything on social media and uploading videos and images to show where and how these donations are being used to help people."
Malone will be leaving for Ukraine soon. Heritage Health CEO Mike Baker praised his volunteer mission.
"We're always happy to support our employees as they go out to make a difference in the world," said Baker. "We encourage everyone to join this effort to help the people of Ukraine."
Malone enlisted in the Marines during his senior year of high school after witnessing the 9/11 terrorist attacks. He is a third generation Marine and both of his grandfathers fought in the Pacific during World War II. His father is a retired naval officer.
Malone served in a tank crew in Iraq and fought in Fallujah. In his 20s, he served two combat tours and later three years as a military contractor in Iraq.
"I've struggled with my mental health and PTSD since my time in Iraq," Malone said. "After having my kids, I knew it was time to get some serious help. A Veterans Affairs adviser recommended getting into social work and mental health. He mentioned how much it could benefit me to learn to help myself before I can help others."
Malone, a licensed master social worker, received a bachelor's degree in psychology from the University of Hawaii. He then earned a master's degree from Fordham University. As part of that degree, he was required to complete a two-year field study at Heritage Health.
He and his wife live in northern Idaho and have two children together.
Donations: gofundme.com/victoryukraine.